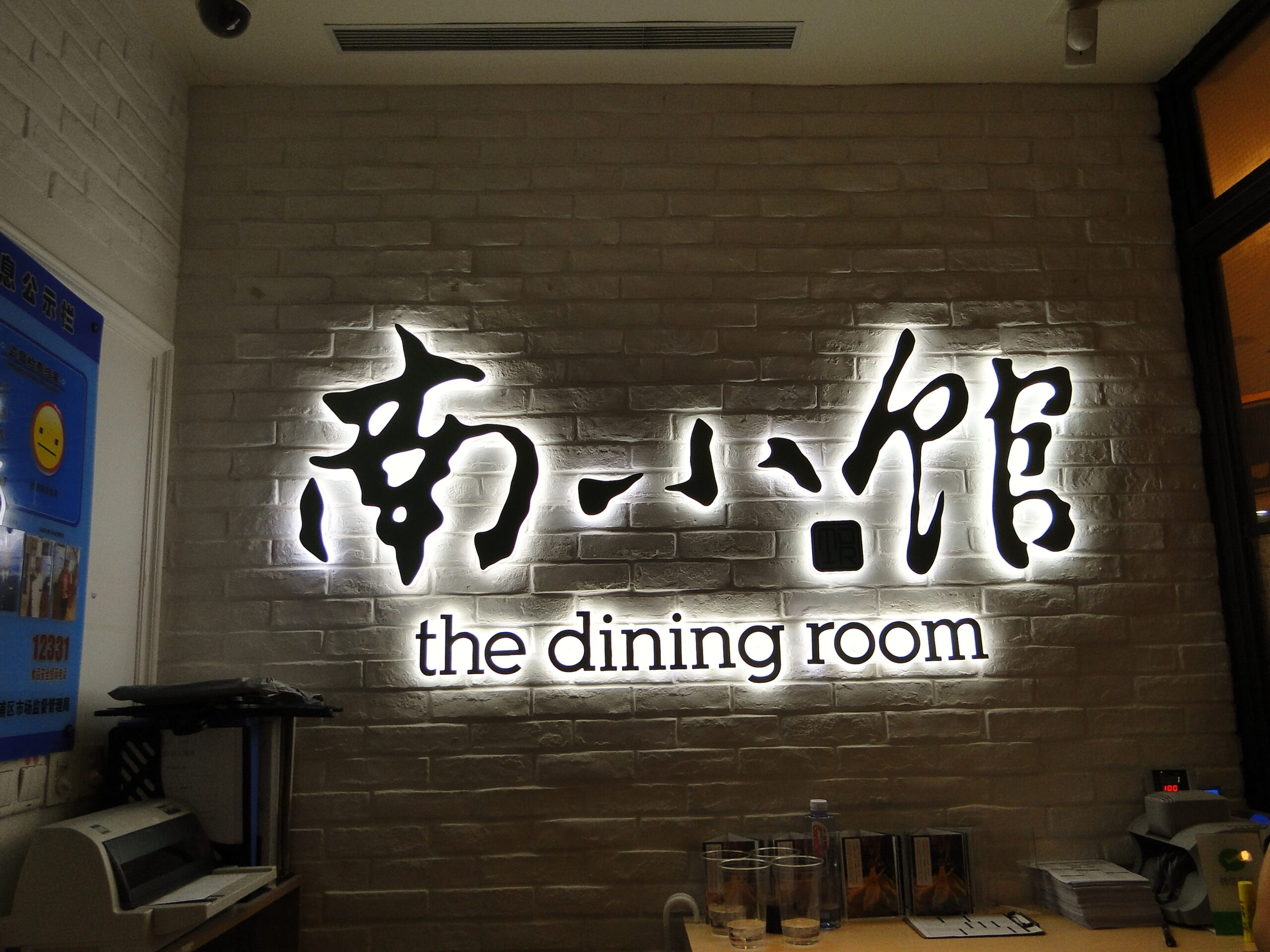 The Dining Room is a cosy restaurant serving modern Shanghai cuisine across the road from Tian Zi Fang.
I was quite lucky to have been invited here by my mother's friend who lives in Shanghai. She also spent several hours with me in the heat of July at Tian Zi Fang.
For even a picky eater like me, the restaurant serves delicious Shanghai food, albeit salty. This place along with a restaurant next door, is quite popular and one may need to wait in line for a while, but the food was very enjoyable.
Of course, you can order Xiao Long Bao 小笼包, tiny steamed buns (Bao 包) with pork meat filling, with unleavened dough wrapper. The Xiao Long Bao one gets outside of China are usually a hit and miss, anything with a fluffy wrapper and larger than a bit size, are not true Xiao Long Bao, because the 'Xiao' means 'little'(Long or 笼 means steamer basket).
A tip when eating these is to very carefully, using chopsticks or a spoon, to slowly turn the bao over by pushing the base of the bao away from the wrapper so it is no longer stuck to it, then using chopstick if you can, gently lift up the bao from the tip where the wrapper is the thickest, then catching it underneath with a spoon, then eat it from the spoon. If you tried to lift it all up at once without peeling it away first, you might break the wrapper and all the juicy fillings will leak out. Eating it from the spoon will prevent this also.
Shanghai Noodles. Serves one. The noodles were deliciously chewy, unlike the boring packet noodles you get at the supermarket.
Spinach and egg
One of my favourite was this tasting platter. You can choose from the menu what you would like. This platter had (clockwise from top left but not exact menu names) Cold marinated chicken, second one I unfortunately forgot, 3rd is cold black fungus salad with vinegar, and chicken wings.
Of course, as in any Chinese restaurant, there was also tea.
Location:
This restaurant has many other branches, but this particular one is inside the shopping center across the road from Tian Zi Fang in Shanghai, closest metro stop is Dapuqiao, closest entry/exit located within same shopping center.
Address:
In Chinese: 上海市徐家汇路18
In English: 618 Xujiahui Road, Shanghai
Click here for the official website.
Reservations recommended:
Not needed.
For more things to do in Shanghai, check out my other posts here, or if you are ready to come visit Shanghai, try these affiliate links (what are affiliate links?)
Flights to Shanghai:
Jetradar.com
Accommodation options:
Hotels Combined
Booking.com
Car rental
Jetradar cars
---
Whether it is a flight or a hotel, international or domestic, if you travel a lot, or like my blog, or both, please bookmark this page and support my blog by using my affiliate links to make your next booking!
©All rights reserved for all content and photographs, usage on 3rd party sites are forbidden without permission. Photos are taken by author unless otherwise stated.