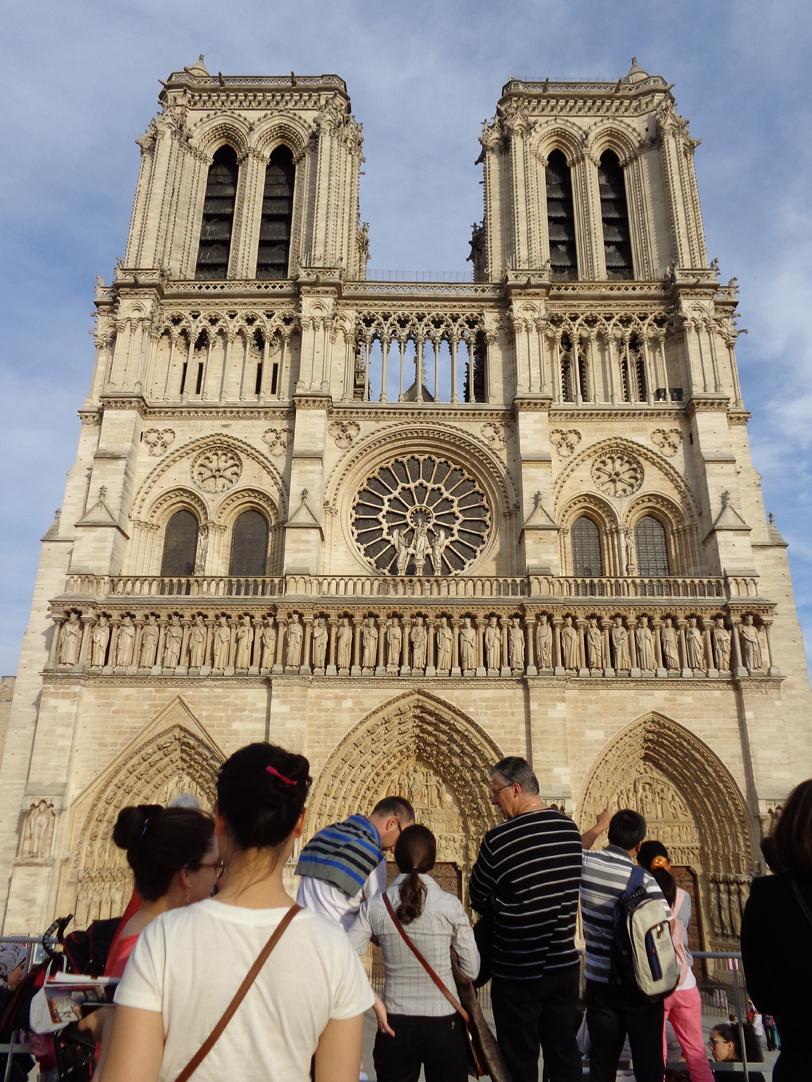 Last week I reviewed The Louvre.
This week's post is about the Notre Dame Cathedral.
The impressive and intimidating Gothic architecture the Notre Dame cathedral is free to visit and see. The cathedral was constructed in the late 1100's. This is another popular architectural photography subject, and a great destination for traditional architecture lovers.
I highly recommend coming here for the architecture, it's a great place to take photographs or to have a sit outside by the cathedral. The cathedral itself is free to enter, however there is a small fee of a few euros to climb the tower. There are long lines and large crowds during peak times.
Like what your're seeing? Please support me on Patreon!
Become a Patron!
The architectural decor is beautifully detailed and the scale is magnificent. Just look at the scale of the doors and the archways, not to mention the windows.
Look at the detail in the construction works.
Come in spring and enjoy an ice cream by the nearby park.
For more photos, see my gallery here.
Getting here:
Address: 6 Parvis Notre-Dame – Pl. Jean-Paul II, 75004 Paris, France
The Notre dame is located along and on the north side of the Seine River.
Looking south-east down the Seine River with the cathedral on the left hand side:
You can take the metro here and walk. On a nice day, you can visit the cathedral and stroll through the area, enjoying food at one of the many local shops.
For more photos, click here.
Next week: Arc de Triomphe and Eiffel Tower
Book your trains, flights and hotels with the forms below!

Whether it is a flight or a hotel, international or domestic, if you travel a lot, or like my blog, or both, please bookmark this page and support my blog by using my affiliate links to make your next booking!
©All rights reserved for all content and photographs, usage on 3rd party sites are forbidden without permission. Photos are taken by author unless otherwise stated.