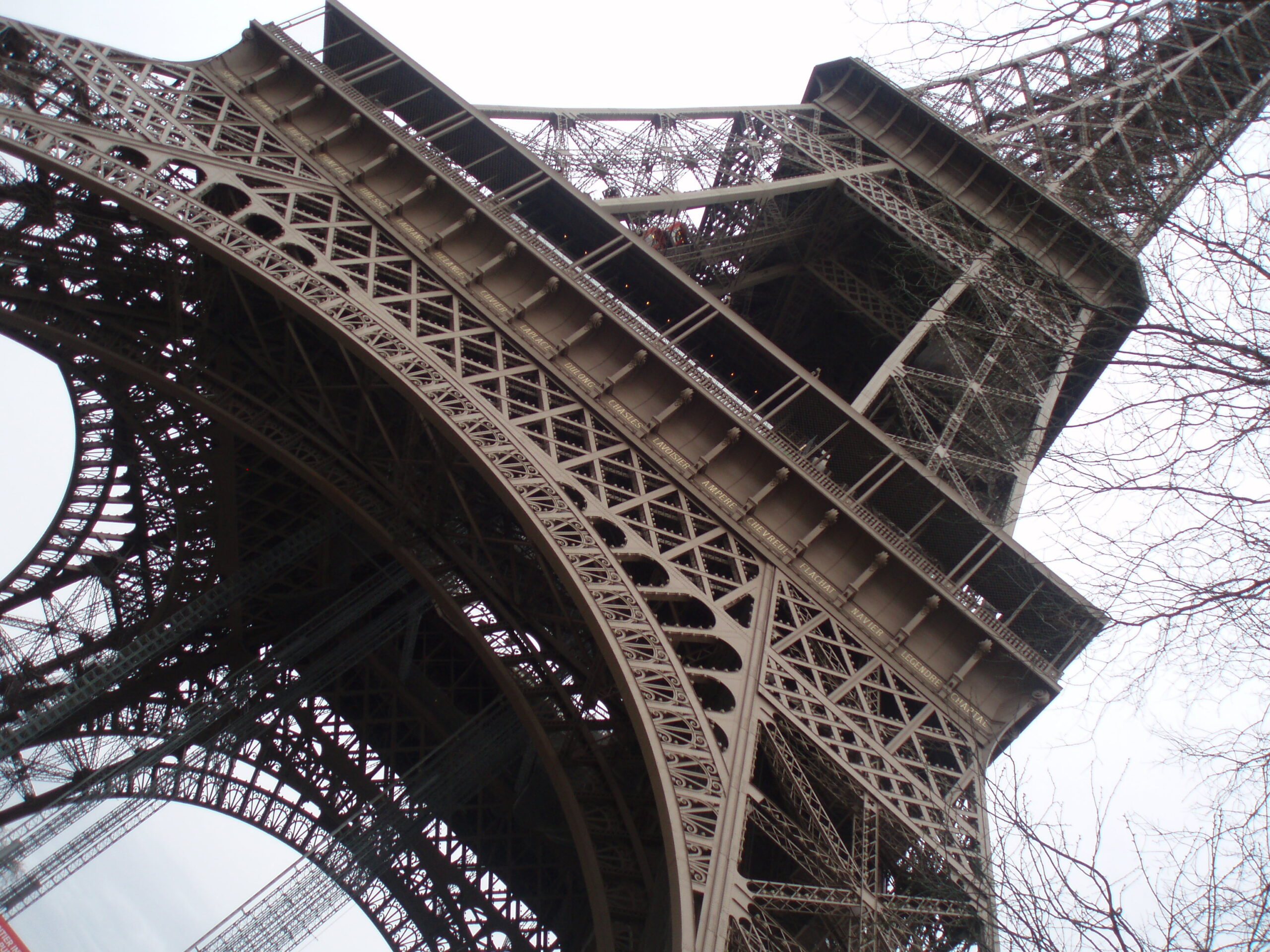 Okay so there's not much to say about the Eiffel Tower, everyone knows about it, so this week's post will be brief. Last week's post was about Notre Dame Cathedral.
Like what your're seeing? Please support me on Patreon!
Become a Patron!
There are tickets to access the top of the Eiffel tower, and you can use the tower as a lookout over the city. While you can pay to access go up the (not to the top) tower, the Eiffel Tower itself is best seen and photographed from far away in order to fit all of it in your frame. After all, it is the landmark that makes the city instantly identifiable. See this page regarding admission prices for the tower. Although the access prices aren't so bad (yet they do have several varying prices for different people, make sure you check their prices before you go!!), my advice is to skip it as it's not a must do (you're here to see the tower which must be done from a far… not to go up it.)
A good place to photograph the Eiffel Tower is the top of the Arc de Triomphe, which is a war memorial. There are also ticket charges for this. See here for details. You can buy tickets at the top, once you take the lift up. The Arc de Triomphe is built on a roundabout in the middle of the road and surrounded by chain barriers. Just go right over them.
There is a gift shop here, but I feel the prices are exceedingly over priced.
As the top is serviced by a lift, I would say that it is wheels accessible, but the lift is extremely small. Just a heads up. Perhaps you can email them ahead of time to ask if it can fit a pram or wheelchair.
This is the view from the top of the Arc de Triomphe:
Both are architectural landmarks and a popular photography subject.
Click here for my post on Rothenburg, Germany!
Or, use the forms below to book your train, flights and hotels!
---
Whether it is a flight or a hotel, international or domestic, if you travel a lot, or like my blog, or both, please bookmark this page and support my blog by using my affiliate links to make your next booking!
©All rights reserved for all content and photographs, usage on 3rd party sites are forbidden without permission. Photos are taken by author unless otherwise stated.