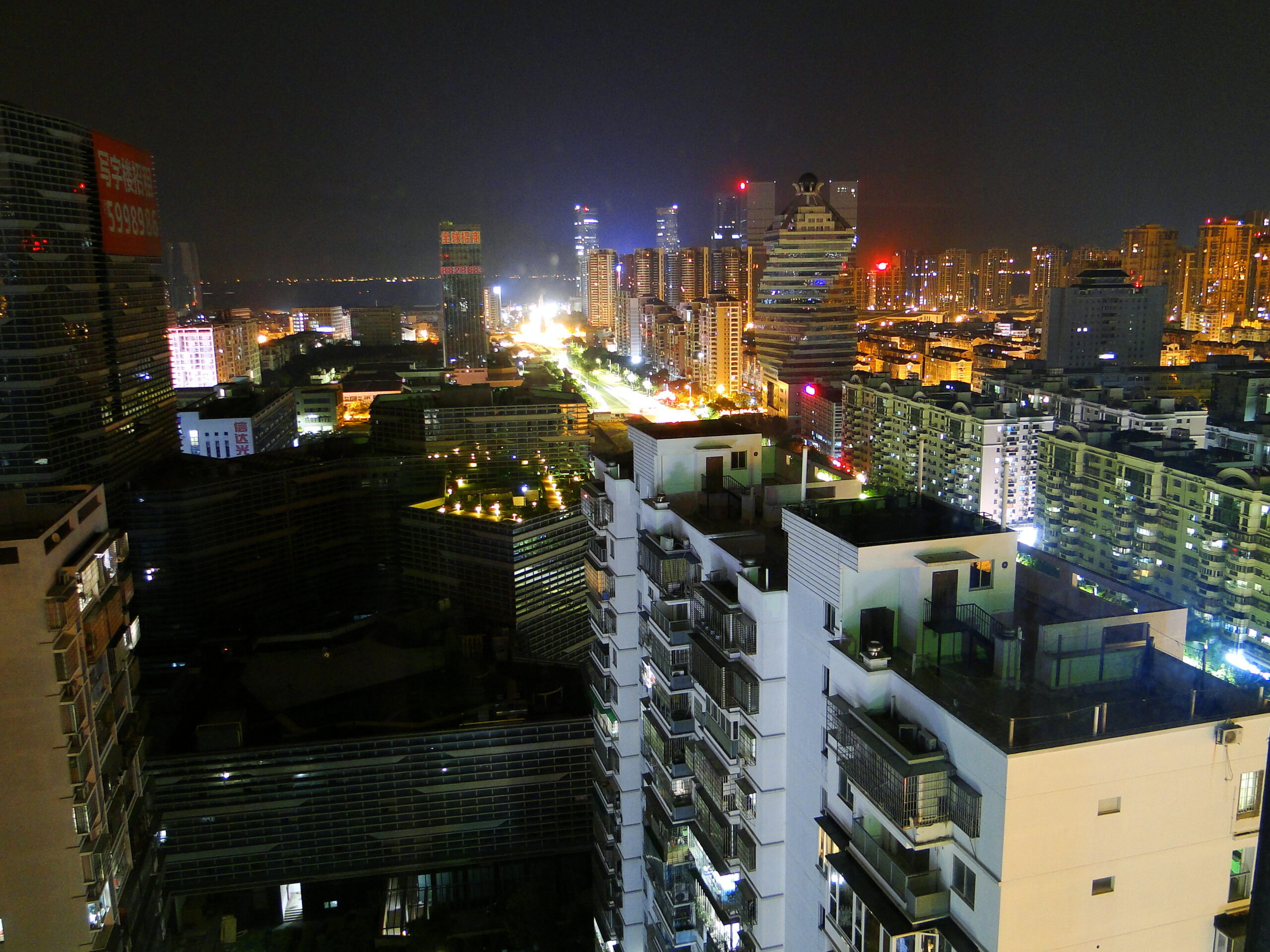 Revised 0ctober 4th 2020
This post is about one of the hotels I stayed at in Xiamen, the Somerset Software Park Hotel. Watch the video to see a tour of the room.
The Somerset Software Park Hotel is, as listed on Booking.com, an apartment, and on their business card, a serviced apartment. I'd say the latter is more accurate, but it is more of a 4-5 star hotel in terms of service. While I couldn't fault what I had access to, I still have some bones to pick overall.
When I booked the room, I was not told I had to provide a ¥500 deposit whether by cash or card. I was told that there is no breakfast provided, and they stuck to their word on that. However, when I arrived and was told I needed to pay a ¥500 deposit, despite never being told this before I booked, they still insisted. After a bit of back and forth, including me showing them the booking confirmation, they accepted a smaller cash deposit of ¥200. I had a limited amount of cash as my trip was last minute and I took the available remaining Chinese Yuan from my last trip there. I was very upset that they did this as they could have specified it on the booking site. ¥500 in China is no small sum and significantly reduced the amount of cash I had for actual holiday use.
A note on the deposit:
The staff said the deposit is absolutely required in case we damage any of their things. Supposedly, they check the room before you check out for any damage and will act accordingly. They returned me my deposit without checking my room and specifically pointed out to me that they are (courteously) returning me my deposit without checking my room. I read on Tripadvisor some people were being charged for damaged items that they claim was already like that when they checked in. Thus if you stay here, take photos first, and leave extra time for check out.
I booked this hotel since it had an open air roof top swimming pool, which I intended to swim in since I haven't gone swimming for years after the local pool closed, and use the area for photography. Their booking.com listing did not say that their pool was not open until the 15th of May, by which time I would've been back in Sydney. So imagine my added extreme disappointment when I arrived and discovered the pool was closed until after I was to leave.
The Room and kitchen facilities
The room itself was spacious, clean, comfortable and very nice. There was a small kitchen with an induction stove and full sized fridge plus microwave and kettle. However, there was only 1 pot, and 2 of each chopsticks and other cutlery and crockery. I doubt you can actually cook with just 2 forks and 1 pot and 2 bowls… but there was no chopping board.
The bathroom was very nice too. The staff put me in top floor room since I was unable to take night shots from the pool. At least they catered to this.
There are tea and coffee facilities but no milk. There is a notice saying you are expected to clean up the kitchen area yourself as the housekeeping does not include the kitchen and you may be charged a cleaning fee if you leave it dirty. While I wasn't going to trash the place, this message was slightly worrying as the cleaning facilities were a little lacking – there was a small detergent bottle but only 1 tea towel… if you used the kitchen for what it is, you may have a hard time cleaning up.
There was a tv that I could not figure out how to operate.
Hair drying facilities (plug and use), iron and ironing board, safe, plenty of space to hang your clothes. It had floor boards which I always prefer in hotel rooms, as they are easier to clean. Really appreciated the fact that the windows open and that there were plenty of power points (that my Australian plug could fit) as I did not bring a powerboard.
The toiletries included shampoo, conditioner and shower gel, plus toothbrush and toothpaste. There were 2 sets of toothbrushes (the room had a double bed) but strangely, like other Chinese hotels, had only one comb.
There are 2 bottles of spring water in the room. There were comfortable slippers and plenty of charging points and bins, plus tissue, in the room. Overall, I really enjoyed the room, it was very comfortable and I would love to live in an apartment like that.
Free local phone calls
The phone in the room could be used to make free local calls, which turned out to be a life saver as I didn't have a local SIM and my Wechat account was blocked for 'suspicious activity' and 'being reported for harassment' after I could not remember my Wechat payment passcode, and apparently added too many new friends.
The property
The carpet in the hall was very thick and very hard to walk on and drag around your luggage, especially if it is heavy. Even the housekeeping staff seemed to struggle with their cart. The lifts are very fast, I stayed on the top most floor (21st floor) and the lifts never took more than a minute from waiting to arriving in the lobby. My ears never got blocked up either.
The front desk seemed to be truly 24 hours, and screened calls to your room for spam which is good, as I have heard of spam calls in cheap hotels. They address you by name and salutation, while not something I like, still is a hallmark of 5 star personalised service. Taxis are allowed right up to their front door so you get door to door service (the hotel doorman did yell at the driver to do so, so maybe the nice manners and attitude stops at the front desk). What I found strange was that the revolving door was not open for use, and always blocked with a rope barrier. This means you need to open the door on your way in and out. I find it strange, impractical and just plain illogical that there are facilities that are physically there but are either incomplete, incorrectly or impractically installed, locked and not accessible to the public or otherwise never available for use, or a combination of any of the above. Why bother using the time and resources to provide it when you won't let people use it?
Location
This location was only 20 or less minutes from the airport, which was amazing. There are 2 restaurants right next door, one, Linjia Min Nan Flavour, is very nice, and the entire area is in a small 'complex' so is very quiet, however, the subway is being constructed on one side so I can't say this will stay the same for later. There is a large carpark and there is a bus stop right at the front of the carpark. Buses on the hotel side go to Wanda Shopping center (about 4 minutes) and the opposite side goes to the Exhibition Center and the Nan Putuo Temple, the latter which is the last stop on that line (751) and takes about an hour, so you can get a seat in both directions and safely sleep on the bus to Nan Putuo or otherwise have no fear of missing your stop. There is a Starbucks and a shopping center across the road (you need to go in the underground pedestrian tunnel) but the shopping center seems to be for clothing rather than food.
Other facilities
There's water in the lobby you can fill your bottle with if you run out of water from your rooms. There is a self service convenience store on the 7th floor where you pay with Wechat, not sure if you can pay with a credit card, however, I'd say the international fees are hardly worth it, as they sell non-urgent things like tea beverages and snacks that you can easily get at any other convenience store, or Walmart at the Wanda Shopping Center that's a mere 4 minute bus ride away. Signs and notices in the room are mostly in Chinese. I didn't eat at their restaurant but heard it wasn't anything to rave about. There is a well equipped gym in the hotel.
Would I stay here again?
The price was a little expensive for China (¥1,399.20 for 3 nights without breakfast, which was around $290 AUD). The location was convenient and the room was nice. You might want to stay here for the convenience and the laundry facilities. I am sure if you ask for some laundry powder, they will give some to you. Otherwise, I'd be happy to go somewhere else cheaper. The main draw card for this place was the location and convenience – close to the Convention Center, bus outside the complex, close to the airport and shopping center across the street. If you are going to Xiamen on business and or just want to stay somewhere comfortable and is fine getting your own breakfast, I'd highly recommend this hotel. Otherwise, go somewhere cheaper.
Want to stay here too? Book now!
Like the content? Subscribe for more!