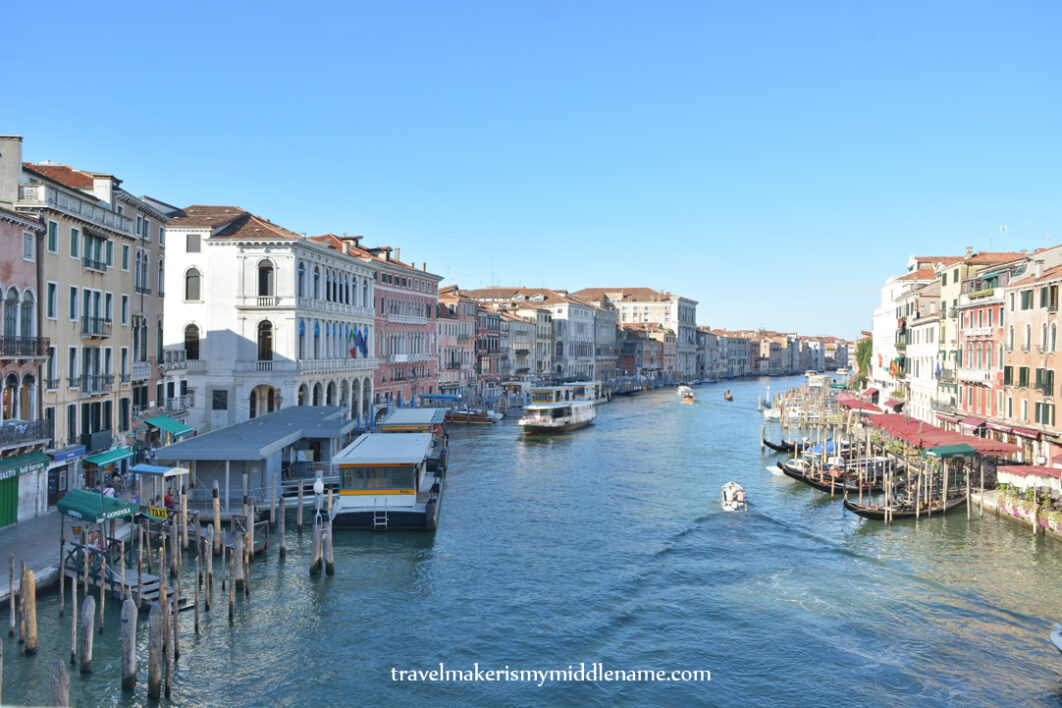 Venice is a city in Italy that is world famous for its old world European architecture built on and among water. This article provides a quick, informative guide to Venice, Italy with just the essentials you need to know for a trip there.
On this page:
Where is Venice (a quick geography overview) 
What does Venice have to offer as a tourist destination
How to get to Venice (international arrival and transfers)
What to do in Venice
Venice Photo gallery
What I use to find cheap airfares
Where is Venice?
Venice is the capital city of the Veneto region in northern Italy and is located in the Adriatic Sea. The "Venice" of popular knowledge (the canals, gondolas, St Mark's/San Marco's Square, the Rialto bridge etc) is actually the attractions in the historical center of Venice which is made up of the small cluster of 100 islands located southwest of the mainland. It is where online maps such as Google Maps sometimes refer to as "Venice Metropolitan".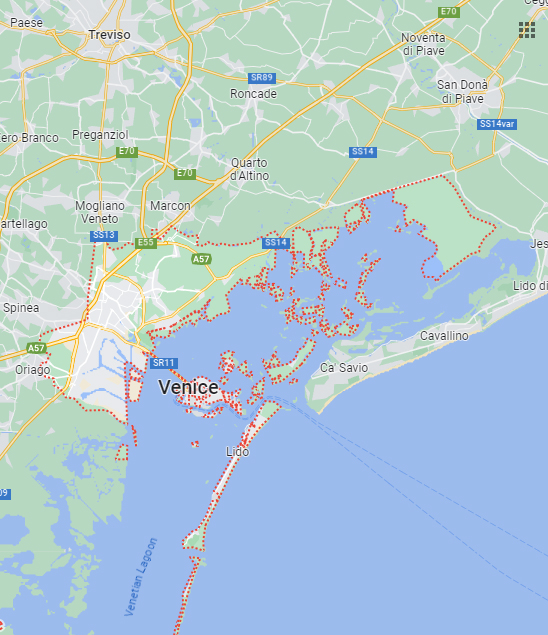 In reality, Venice city covers a much larger area than just the islands. The vast majority of Venice city (by land area) is in the mainland that is part of the rest of Italy. Venice island is surrounded by the waters of the Adriatic Sea which flows into the Venetian Lagoon and the canals, for which Venice is famous for, and is the destination this article will cover.
What does Venice have to offer?
Venice is an island so is surrounded by water, and is most famous for the canals and the traditional gondolas in them (although it is not the only place in Italy to have gondolas or the only city in the world to be built among water and have canals). These lie in the old historical town of Venice. The island is made up of stone streets lined with historical and traditional stone buildings with ornate timber doors and shutters. Venice is also famous for San Marco (St Mark's) square and the Basilica. There are also public squares and gardens and markets. Museums, shops, hotels and restaurants are housed in buildings are converted for modern use.
Historical preservation and vehicle bans:
In order to preserve the historical town, no vehicles of any kind are allowed in the islands, including bicycles. Thus the only way to get around in the historical town is by foot or by boats of some sort. Even the ambulances within the islands are boat ambulances.
Note: Since no vehicles are allowed, you will be travelling everywhere on foot or by ferry so it is better to bring as little luggage as possible. Also, contrary to common misconception, there is no ban on wheelie suitcases.
The stone streets traverse throughout the town and are connected with small stone footbridges. Venice is well preserved historically from at least an aesthetics point of view. So, one of the key attractive aspects of Venice is the historical town of Venice islands and feeling the charm of the old town.
Small jetty boats are used to get around by private transport in the canal while "water buses" ie ferries (In Italian, "Vaporetto" or plural: "Vaporetti") provide public transport within the islands in open water, while gondolas, due to their narrow and hand powered nature, are only a popular tourist gimmick and priced accordingly as such and not used as a form of transport.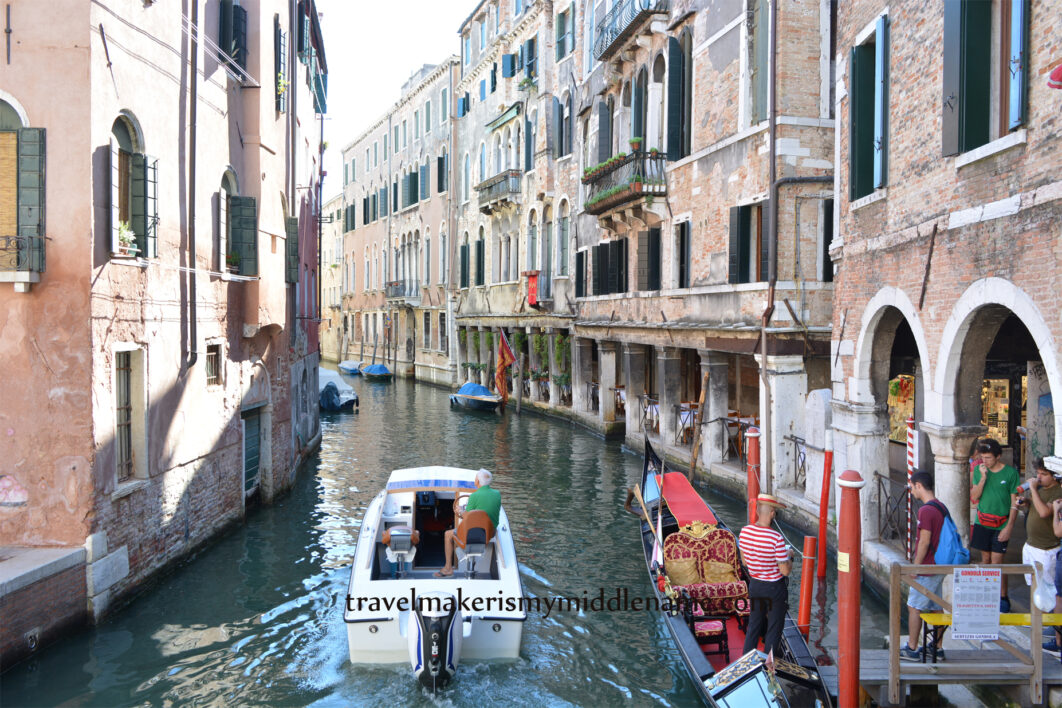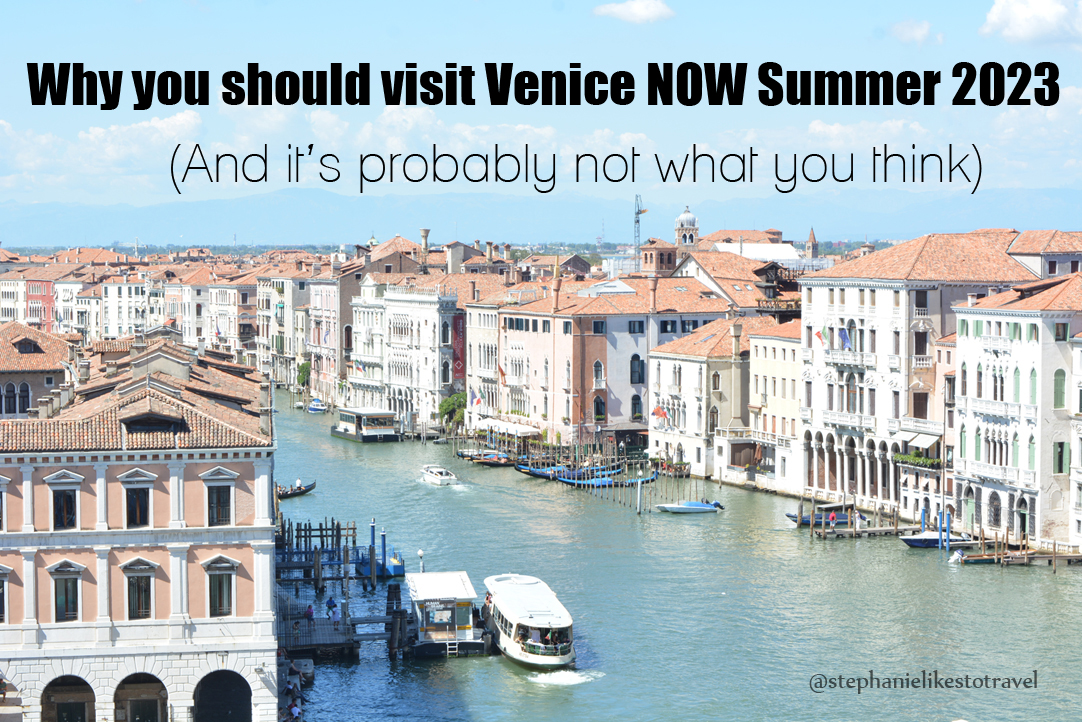 Photo gallery: Venice, Italy
View the full photo gallery for Venice, Italy.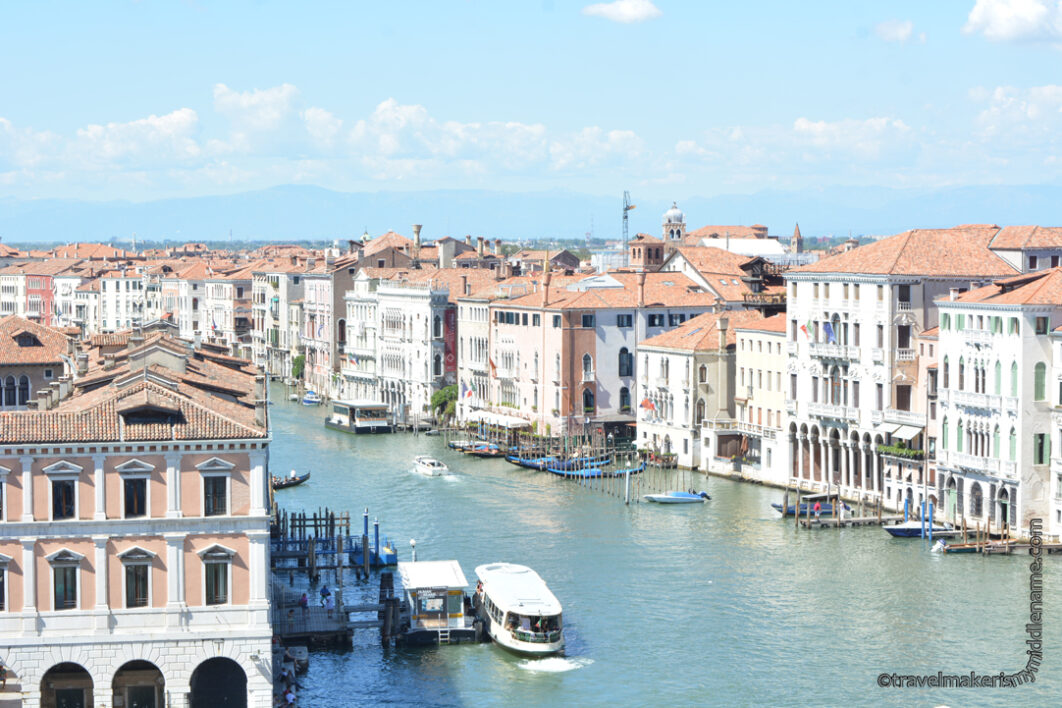 Venice has two airports, Marco Polo International Airport and Treviso International Airport. Read the full article to learn about which airport you should fly into, train options and transfers.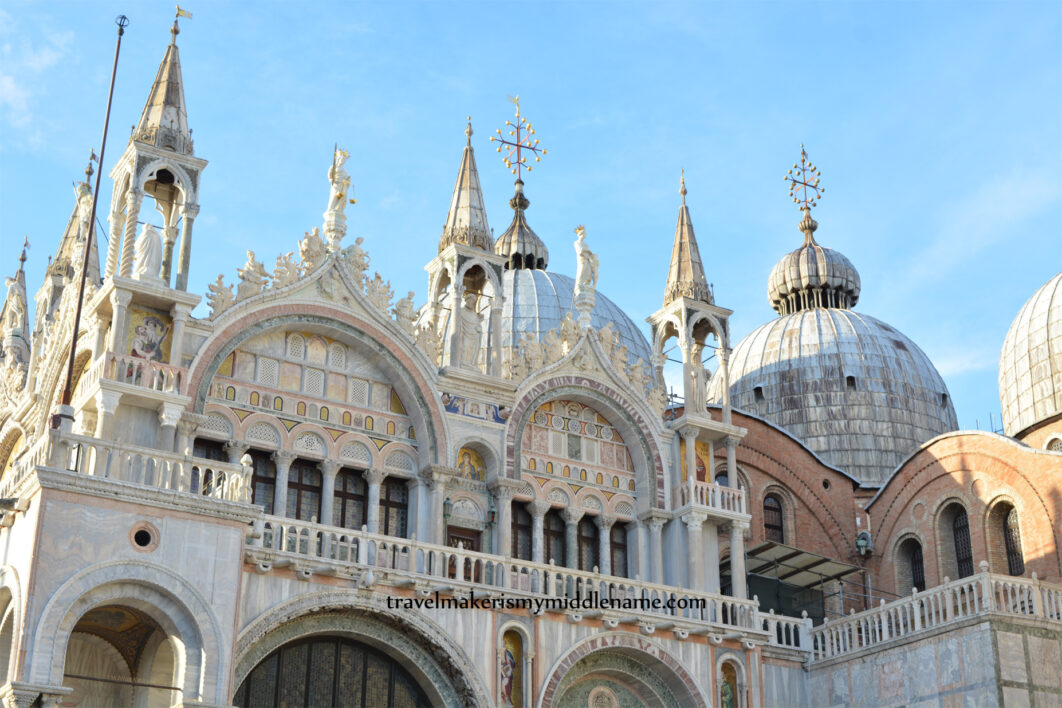 Book your flights to Venice with Aviasales. Aviasales is a flight aggregator that I use myself, and can actually find the cheapest flights to your destination. This is an affiliate service meaning a receive a small (1%) commission on profits.